Why Should You Rent Wedding party Bus In Philadelphia From Philly Limo Rentals?
---
The wedding is unique of special days; nothing can be left to chance, especially ensuring that the bride and groom and the wedding party members get where they need to go when they need to be there in style and comfort. We invite you to discover all of the lasting impressions services for every event connected with your most special day.
Wedding is one of the most significantdays of one's life. It's one of those days where nothing should be left to chance, especially wedding transportation. Our highly trained professional chauffeur takes pride in making your event even extra special. Our chauffeurs are true professional who has undergone a full background check and passed with flying colors. Our chauffeurs are also tested randomly for drugs and alcohol pre-employment. Once your wedding party is finalized, our wedding limo chauffeur in Philadelphia will take you and your group to the wedding venue and reception destinations in absolute comfort, safety, and luxury. Philly Limo Rentals chauffeur is well attired in a black tuxedo, white shirt, and black tie. Rest assured that we will add extra elements of elegance to your big day transportation.
Do you have family and friends to stay out of the town and wish to attend your wedding? Are you worried about getting your friends or family members from the airport to their respective hotels? Wedding limo rental in Philadelphia also provides the best ground transfer to solve your worries by handling all airport transportation for you. We will greet your family and friends, treated them like royalty when they arrive. We handle the baggage claim with their name on our company sign and also support them to carry their luggage. Our fleets of wedding limousines are ready to offer you and your group with the most luxurious and safest limo services to drive your family and friends.
Wedding limo in Philadelphia is featured with lavished limousines of various sizes. Audiovisual entertainment and mini-bar ensure your wedding journey comfortable. At Philly Limo Rentals, we treat our wedding clients like celebrities. It would be a great support if you took advantage of our excellent wedding limo service in Philadelphia– whether it is your last night of freedom pre-wedding bachelor party with your best friends. Event organizers & party planners prefer to have our Wedding limo rental that is well-maintained and driven by meticulously vetted chauffeurs. Not to say about our pocket-friendly rates.
Our wedding party bus in Philadelphia can be tailored to fit any size of the wedding party. You must wish to have the best service from all those involved in your wedding. In this regard, we have highly trained professionals with years of experience in their concerned businesses. We have a great selection of vintage and unique wedding vehicles to fit every wedding transportation need on your most important day. All our wedding limo in Philadelphia come equipped with all the essential amenities like comfortable leather seating and also has ample space for dancing. We provide a premium light & sound system, ensuring you have lots of fun waiting for you inside the bus.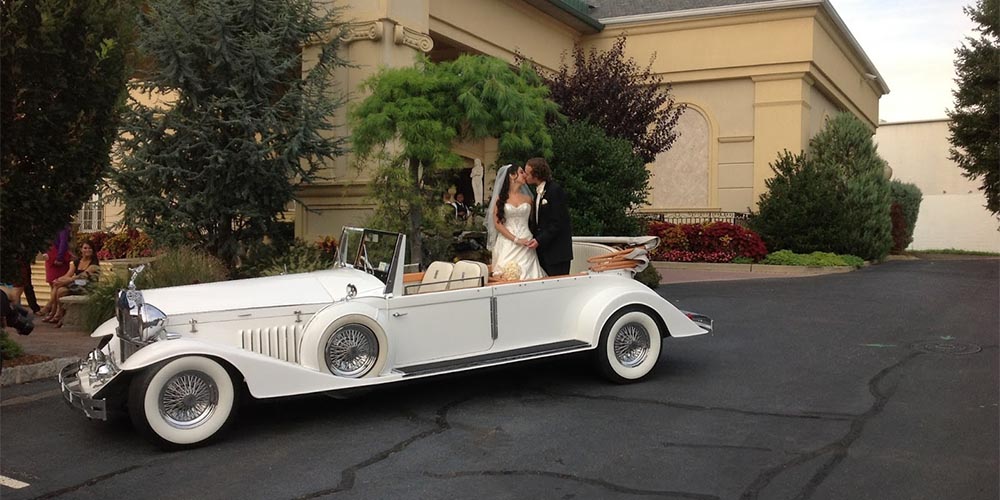 You will be in safe hands when you choose the wedding limo service in Philadelphia from Philly Limo Rentals. We possess extensive knowledge over wedding transfer and also know the streets of Philadelphia better than others. Call us on +1-215-710-0705 if you want to book your wedding transfer right now!